Monthly Networking Luncheon ::
Date: Tuesday April 25, 2017
Time: 11:30 AM - 1:00 PM
Location: Immanuel Baptist Church (Fellowship Hall Building C)
Address: 28355 Base Line, Highland CA, 92346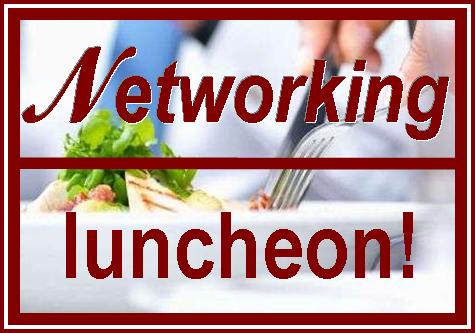 GUEST PRESENTER: East Valley Water District
Luncheon pricing: $20 for members, $25 for non-members. Cash/ Check/ Credit Card Accepted.
Advance reservations are encouraged.
For reservations: Email members@highlandchamber.org or call (909) 864-4073
Employee Handbooks: Sink or Swim ::
Arbor Day Tree Planting Ceremony ::
Date: Friday April 28, 2017
Time: 9:00 AM -
Location: Highland Cunningham Park
Address: 7400 Block of Cunningham between Base Line and 9th Street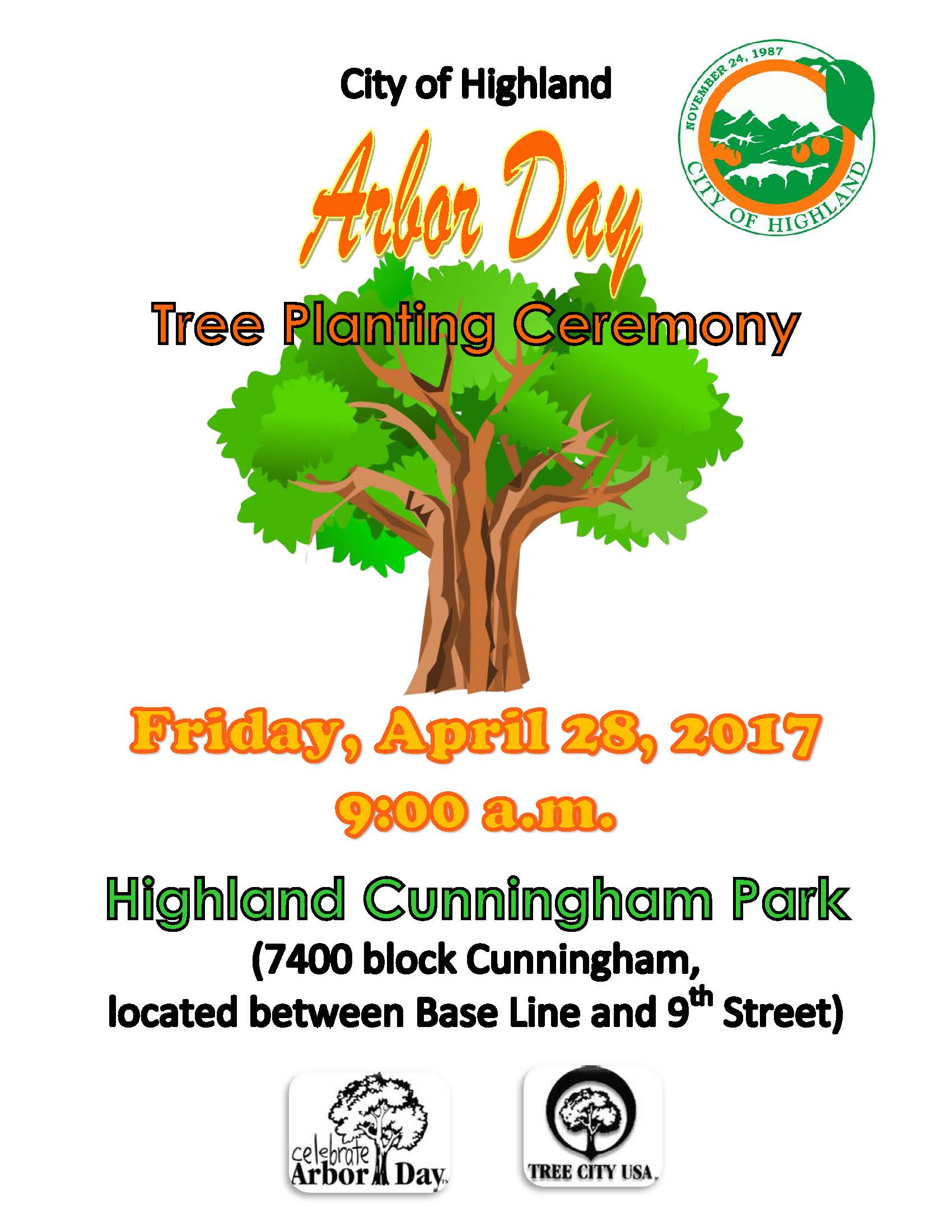 Coffee Klatch ::
Date: Monday May 01, 2017
Time: 10:00 AM - 11:00 AM
Location: Dream Dinners Redlands
Address: 1404 Industrial Park Ave., Redlands 92374

Be sure to bring your business information and be ready for friendly networking. No cost to attend, Thank you to our host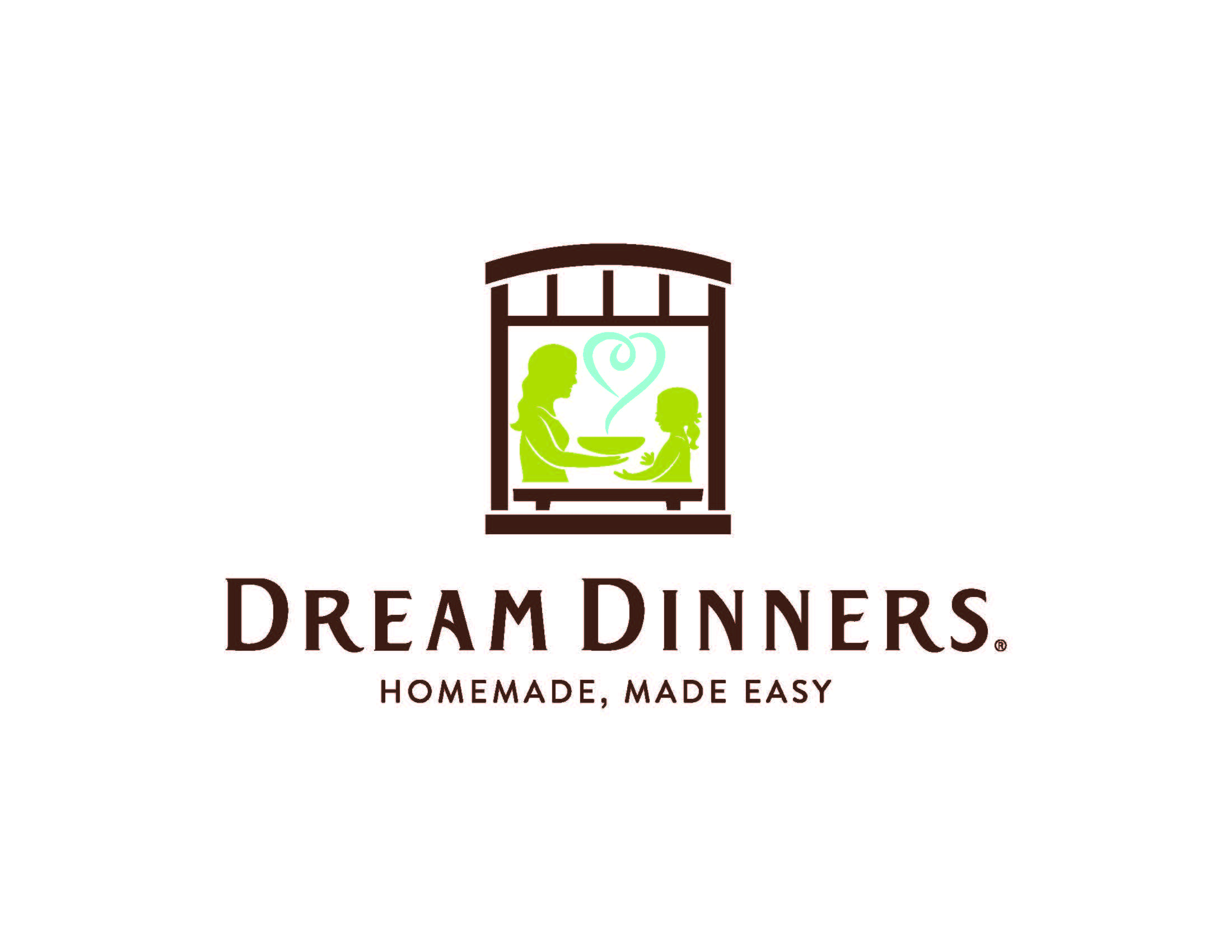 Ribbon Cutting for Essential Comfort AC & Honey Dew's Errand Service ::
Date: Monday May 08, 2017
Time: 5:30 PM -
Location: Chamber Business Office
Address: 27255 Messina St., Highland

You are cordially invited to attend this event to support homebased business owners (and Husband & Wife) Bobby Henkels and Dyan Henkels. Bobby operates Essential Comfort AC and is licensed also for electrical and plumbing. Dyan operates Honey Dew's Errand Service. Come and meet Bobby and Dyan-- enjoy light refreshments and help us welcome them with a Chamber Ribbon Cutting!
RSVP: (909) 864-4073
Highland Chamber at the 66ers Game ::
Date: Thursday May 11, 2017
Time: 6:00 PM -
Location: San Manuel Stadium
Address: 280 South E Street, San Bernardino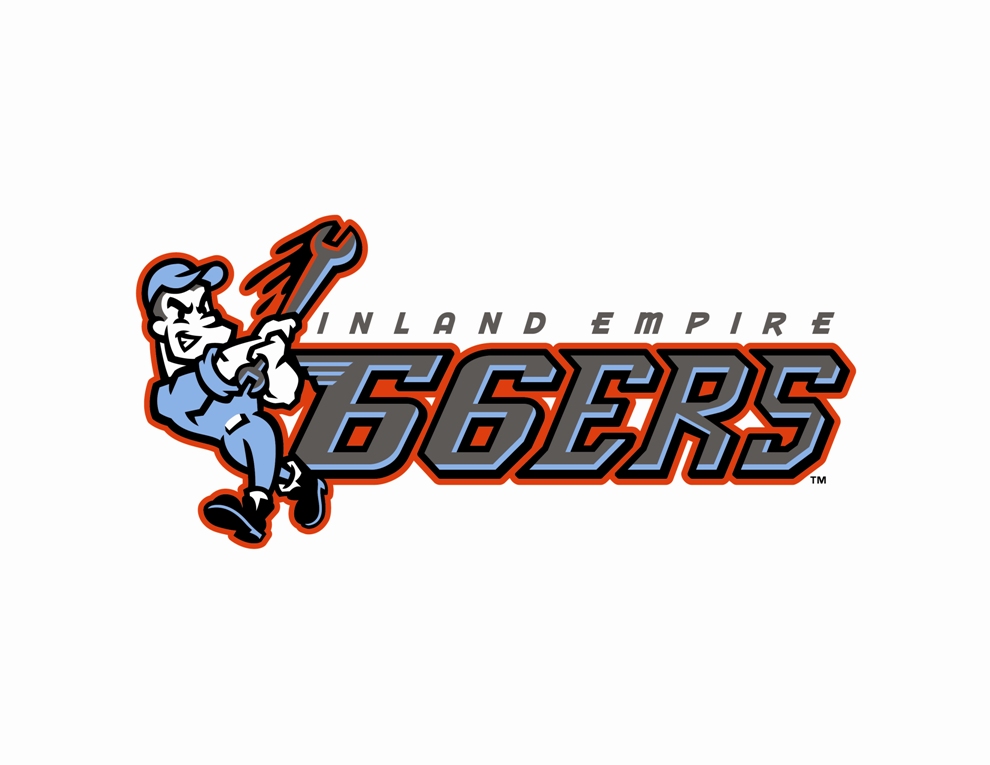 "Take me out to the ballgame..." enjoy all you can eat BBQ and watch our 66ers vs. the Visalia Rawhide. Highland Chamber Members and their guests will party on the 3rd base patio and get their fill of BBQ Chicken, hot dogs, hamburgers, baked beans, potato salad, water/soda and cookies!! Fun for the whole family.
Ticket only $25 per person. Get them while they last! (909) 864-4073
Chamber Mixer ::
Date: Tuesday May 16, 2017
Time: 5:30 PM -
Location: Arrowhead Tang Soo Do
Address: 27000 Base Line Ste A, Highland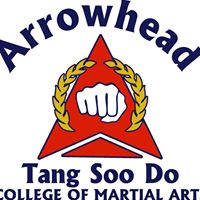 You are invited to an after hours business mixer! Hosted by Master Stephanie Argentine, visit Arrowhead Tang Soo Do and learn about classes and programs for you and your family.
RSVP: (909) 864-4073
23rd Annual Inland Empire World Trade Conference ::
Date: Wednesday May 17, 2017
Time: 8:00 AM - 5:00 PM
Location: San Bernardino International Airport, Domestic Terminal
Address: 105 N. Leland Norton Way, San Bernardino, CA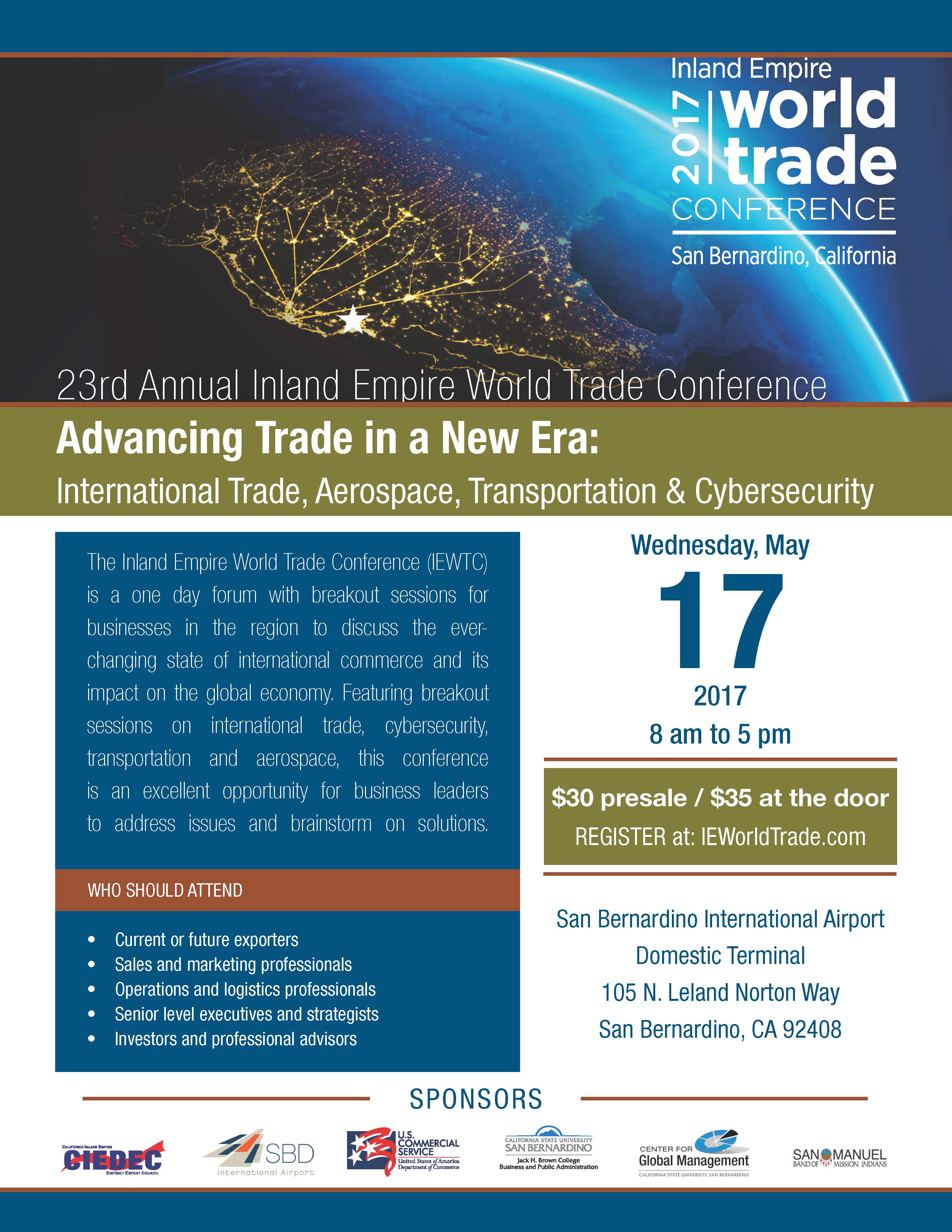 Walk for the Animals to benefit The Humane Society of San Bernardino Valley ::
Date: Saturday May 20, 2017
Time: 8:30 AM - 12:30 PM
Location: San Manuel Stadium
Address: 280 South E Street, San Bernardino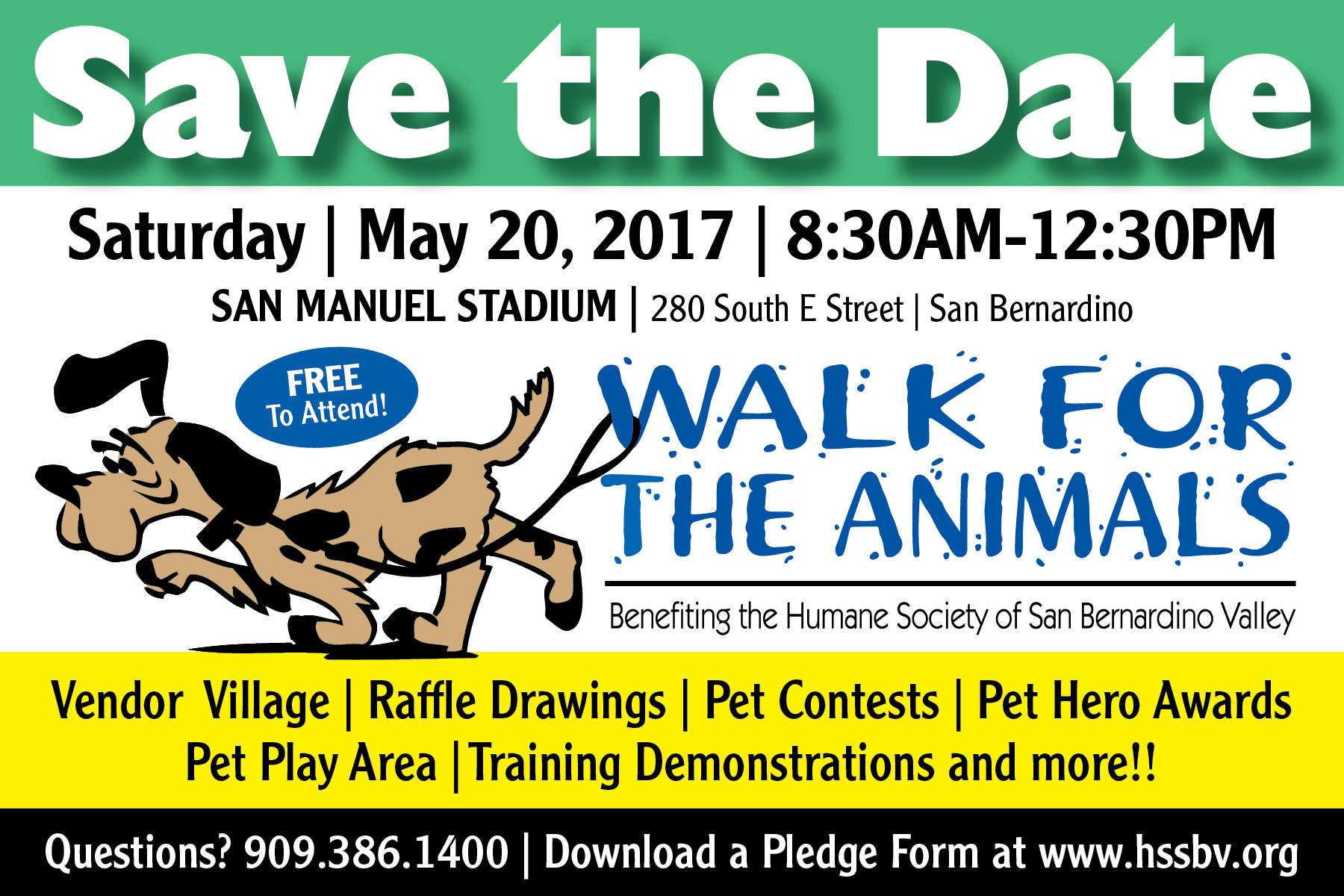 State of the Community Luncheon ::
Date: Tuesday May 23, 2017
Time: 11:30 AM - 1:30 PM
Location: Immanuel Baptist Church (Fellowship Hall Building C)
Address: 28355 Base Line, Highland CA, 92346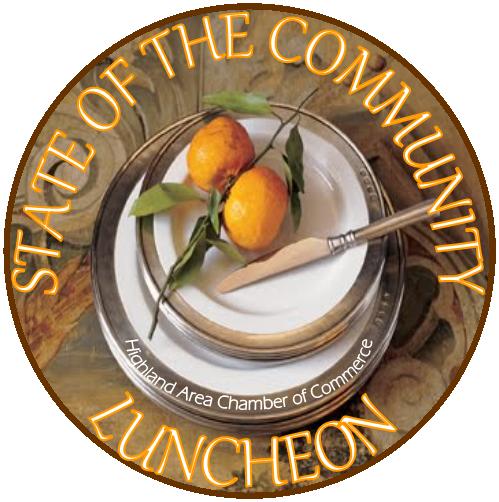 $35 per person
LEMON Table Sponsorship $150 (seats 4)
ORANGE Table Sponsorship $300 (seats 8)
Please RSVP on or before May 19, 2017. (909) 864-4073
CLICK HERE FOR PRINTABLE INVITATION AND RESERVATION FORM