August 03, 2017
Break Through Workshop with Cori Freeman ::
Date: Thursday August 03, 2017
Time: 6:00 PM - 8:30 PM
Location: Alta Vista Credit Union
Address: 1425 W. Lugonia Ave, Redlands Rear Entrance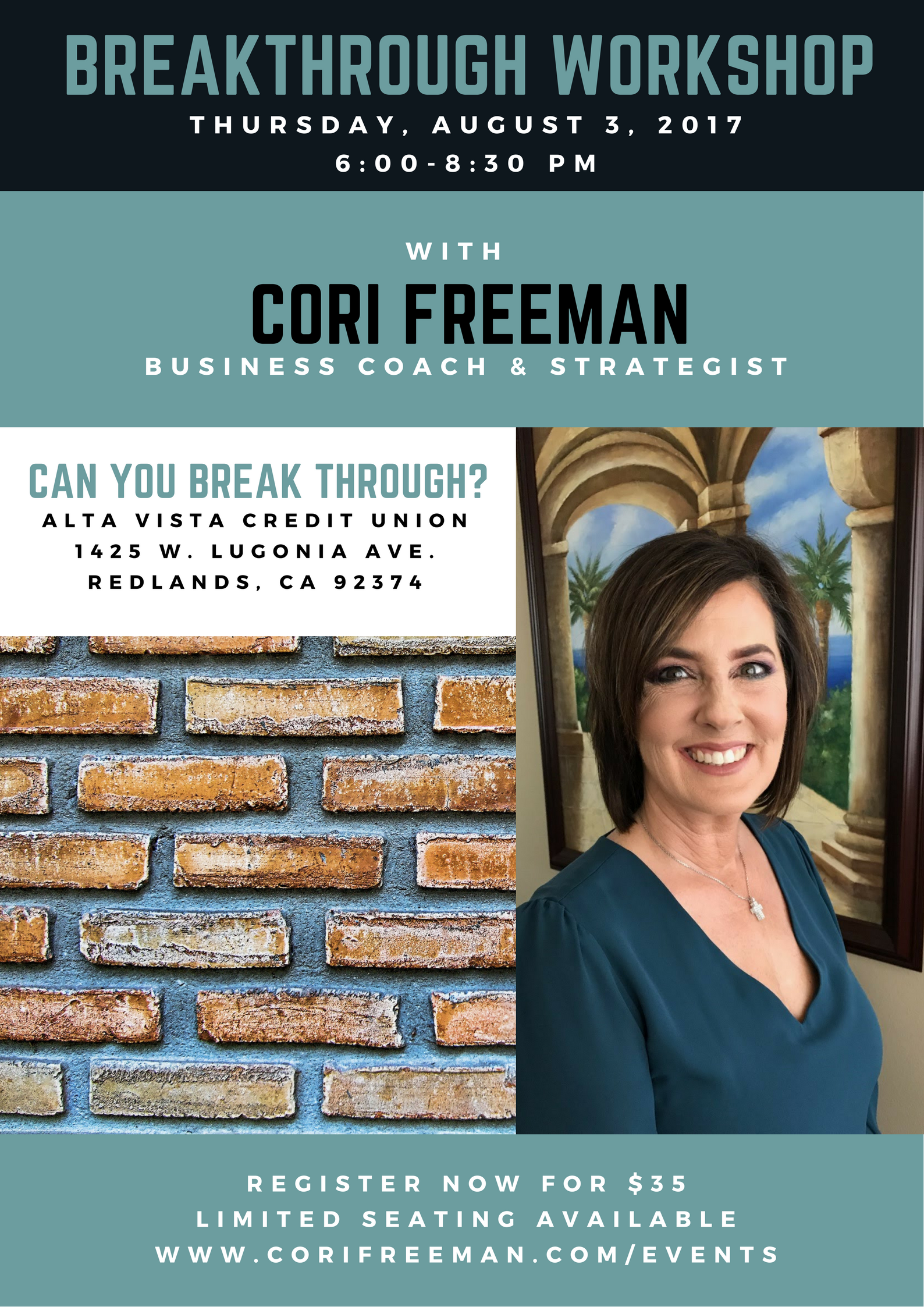 Cori Freeman's Breakthrough Workshop is a 2-hour robust business/life training that will impact your business mindset in a positive way, narrow your focus on what's most important to you, and give you clarity on what areas of your business/life need attention. The business strategies taught are easily implemented once you leave the workshop, and all the topics are relevant to everyday life whether or not you're a business owner. Today is the day to choose to improve your mindset and learn new tactics that will make the biggest impact in your business and your life.
To Register visit: www.corifreeman.com/events